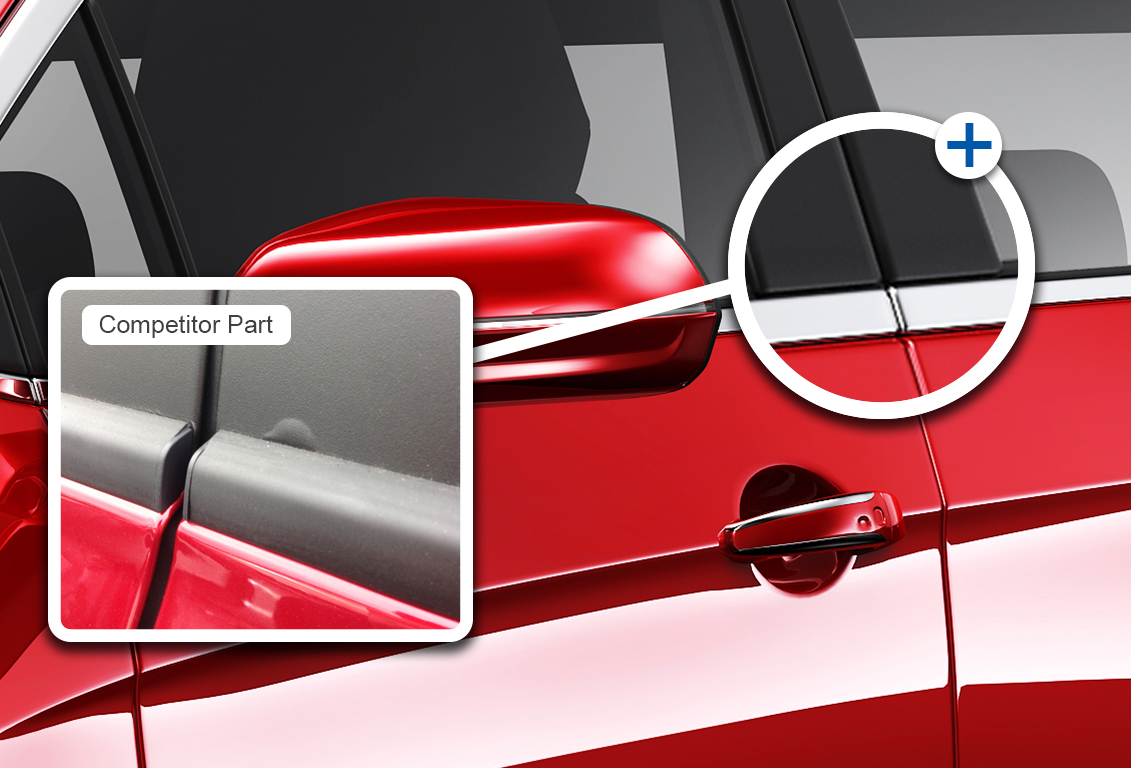 In 2015 CCL was invited by a major automotive OEM to aid in the analysis and problem solving of a major warranty issue they were having with a competitor's pillar Black Out Film product. The OEM reported experiencing warranty claim costs in excess of $200K/year due to wrinkling and bubbling of the pillar BOF appliques, typically showing up immediately above the belt line moldings that are at the bottom of the windows of all four doors. Most claims were being submitted within 1000 miles of service, while some pillars had to be replaced by dealers before the vehicles were even sold off their lots, so it was clear that the issue was developing not long after manufacture. Working with OEM engineers, we conducted vehicle hold yard audits at the assembly plants, rail yards, and dealerships to determine:
What the exact nature of the defect(s) were
What were the root cause(s) of the defect(s)
How soon after manufacture did the defect(s) appear
From this study we determined the tape failure was actually caused by interference from the belt line moldings, when part and/or installation variation closed the intended gap allowed for the BOF, effectively pinching the film between the molding and the body panel, while applying upward and inward pressure. This caused the film to slide on its own adhesive layer; known as a shear resistance failure. Changing the molding would have required an expensive retooling effort, so CCL was challenged with finding a film based solution to the problem.
Comparative testing of the competitor's product with our own BOF offerings showed that CCL's BOF offered superior shear performance to that exhibited by the then current supplier, as well as a vinyl face-stock that exhibited slightly lower flex modulus than the competitive samples, which suggested that our offering would be more resistant to the pressures exerted on it by the moldings. Plant evaluation trials of CCL's material at the assembly plants won high praises from the assembly line installers and the solution was implemented. Within the first year, warranty claims for BOF were reduced dramatically. A follow-up audit of the assembly plants, following 1 year in production, resulted in our recommending a minor part design change, to reduce the surface area of material trapped by the moldings. The change was easily implemented and has brought warranty claims to virtually zero in the subsequent years of the vehicle's build.