Sustainability
Explore our commitment to a greener future and learn how we're making strides in sustainable manufacturing.
Social Responsiblity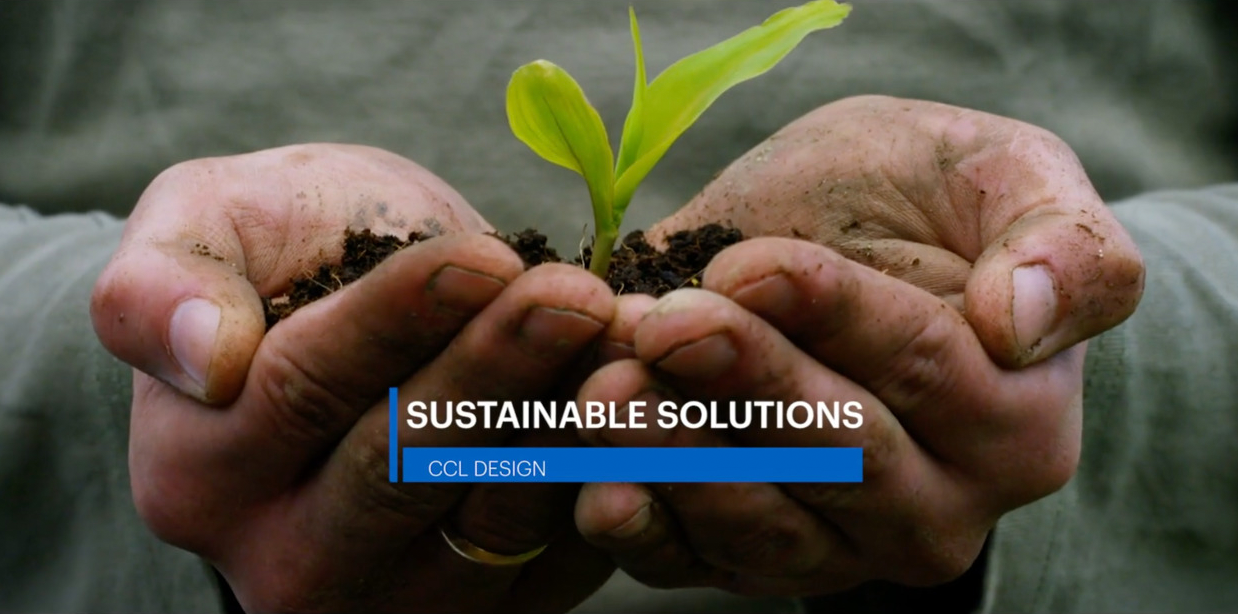 CCL is committed to preserving the environment, not just because it's the right thing to do but because we all breathe the same air, drink the same water and live with the limited resources of this planet. We believe that all companies and all people have an inherent responsibility to do their part, and we are no different. We are also committed to protecting the health and safety and promoting the wellbeing of our employees around the world, because they are one of our most important assets.
In order to fulfill these responsibilities we developed a holistic plan that goes beyond conservation and aims to deliver value to all touch points for customers, suppliers, and our communities while ensuring a sustainable future for CCL.
We are investing in resource saving technologies and waste reducing processes at our facilities worldwide. By focusing on engineering with more efficient manufacturing, we can offer our customers the best solutions to meet their sustainable packaging needs.
Sustainability is about more than just conservation; it also means being responsible corporate citizens while producing quality products. A key part of this process is working internally with employees and externally with our supply chain partners to create more efficient and environmentally friendly options for our customers. We are working to decrease the impact of transportation, reduce waste, and increase the use of sustainable alternatives within our supply chain.
Being a socially responsible corporation means that we have fair labour practices, maintain safe workplaces, and give back to our employees and the communities in which we operate.
Our holistic approach addresses five areas that are critical to our success: Policies & Goals, Planet, Products, People and Partnerships.
Policies & Goals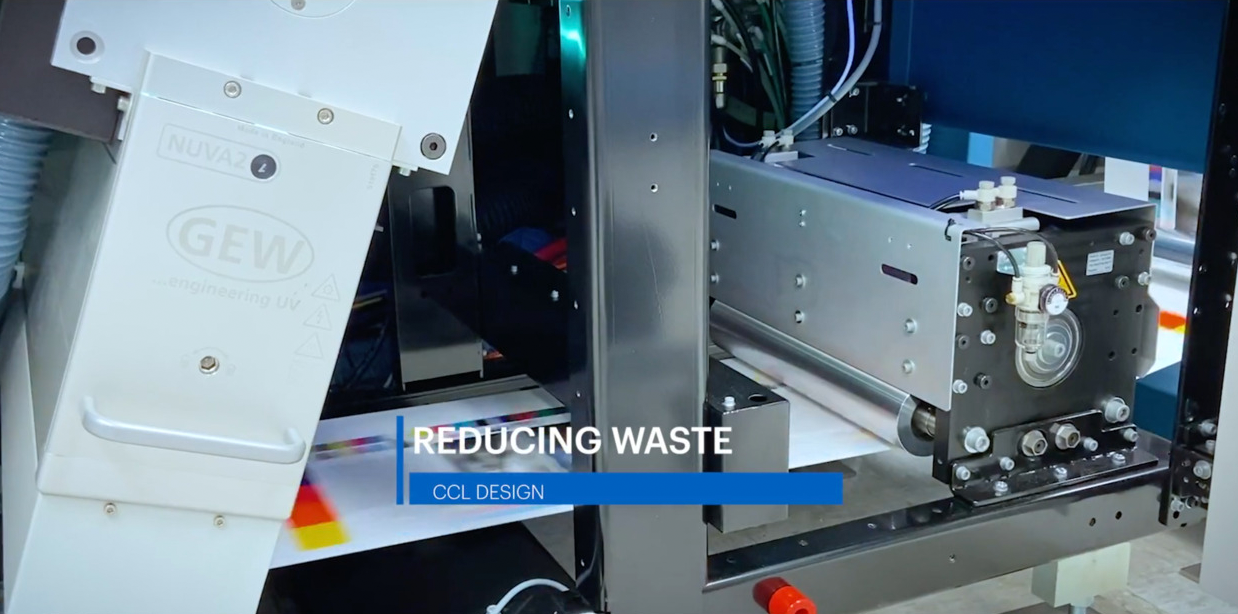 Environmental, Health & Safety compliance with the applicable regulations around the world is closely monitored to ensure appropriate policies and procedures are in place and are being followed. Senior management also reviews CCL's global accident statistics, with an objective of an injury free workplace and appropriate responses to all incidents. EHS is an important subset of sustainability and social responsibility and a key focus of senior management.
CCL's Board has a Human Resources Committee which reviews compensation guidelines, trends and legislation that potentially affect CCL's business and employees, and reviews any reports of non-compliance of the Global Business Ethics Guide. .
While it is beneficial to have publicly stated policies, in order to make continuous improvement, it is important to have measurable goals. Some of CCL's Workforce Injury & Illness Reduction goals, for instance, are: .
Perform safety audits at 25% of CCL's plants on an annual basis
Maintain an annual recognition program to reward CCL operations for EHS excellence
Engage a minimum of 300 hours of external safety loss control consulting per year
Report global accident statistics on a quarterly basis to senior management
Implement and maintain Health & Safety Committees at all operations worldwide
Maintain a program to perform environmental due diligence prior to acquisition of all new businesses
Some of CCL's Workforce Wellness goals are:
Provide financial incentives to employees that complete an annual medical exam
Implement and maintain Employee Assistance Programs (EAPs) to help employees with financial information and legal support resources, tobacco cessation counselling and weight loss/health programs, Guidance Resources® Online and confidential counselling
Implement and maintain biometric screenings on-site
Planet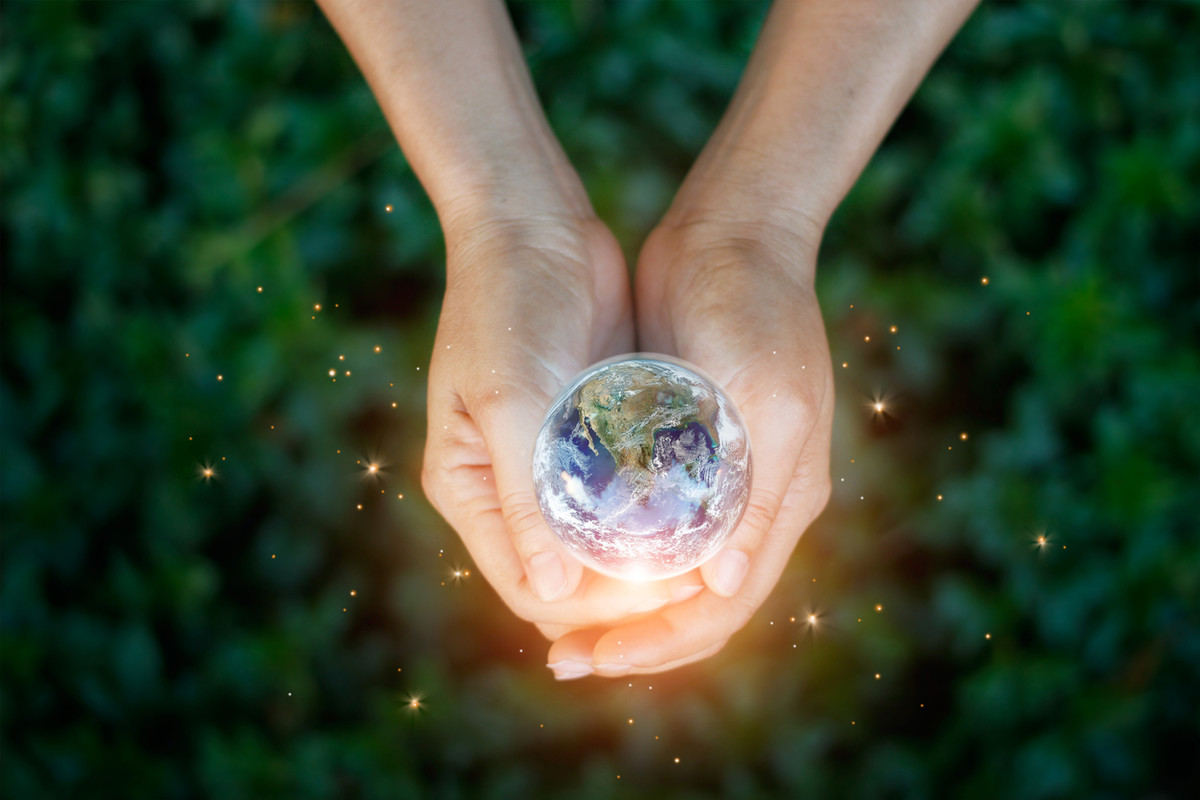 Climate change and depletion of resources will affect us all if we are not working collaboratively towards a more sustainable future. Environmental protection has long been a part of our strategic plan but we have increased our focus on key ecological factors while building a vision for our future.
We have already made improvements in our use of natural resources, but we strive to do more. CCL is utilizing capital investment, process improvement and supply chain management to reduce our carbon footprint. .
Some of the projects and initiatives undertaken over the years within our worldwide operations include: .
CCL Label Holzkirchen, Germany introduced an environmental management system that conforms to DIN EN ISO 14001:2004 regulations. Its thermal post-combustion system was reconstructed and its exhaust air system optimized
CCL Label Moussy-le-Neuf, France is Imprim'Vert certified, a certification awarded in the printing industry for minimizing impacts on the environment through reducing the use of energy in the production process, eliminating the use of products with toxic ingredients, and by having an efficient, documented and legally conforming waste management process
CCL Container's greenfield facility in Guanajuato, Mexico was constructed using a closed loop recycling system that cleans and reuses water used in our manufacturing process, thus investing in a sustainable future
CCL Label's facility in Raleigh, North Carolina was built with roof-top solar panels, so that the plant operates using clean energy, while generating minimal emissions. There are also charging stations on site for electric cars which can be used by employees and visitors
The following is a small list of other things that CCL is doing to achieve our sustainability goals: .
CCL has undertaken a Full Carbon Disclosure Program for its North American Operations
CCL participates in third party sustainability websites like www.ecovadis.com
CCL has started a program to record energy and water consumption at all plants along with the amount of waste disposal
CCL has full disclosure on its paper sources, and monitors the amounts from fully responsible sources
CCL has developed its own LED industrial lighting fixture line, which provides the same lighting levels using 80% less energy
CCL has greatly reduced its water consumption for cleanup processes; 99% of water-based inks have now been replaced by solid UV cure inks, and we have invested in waterless and solventless Flexo platemaking equipment worldwide to replace water wash Flexo and letter press plates
Products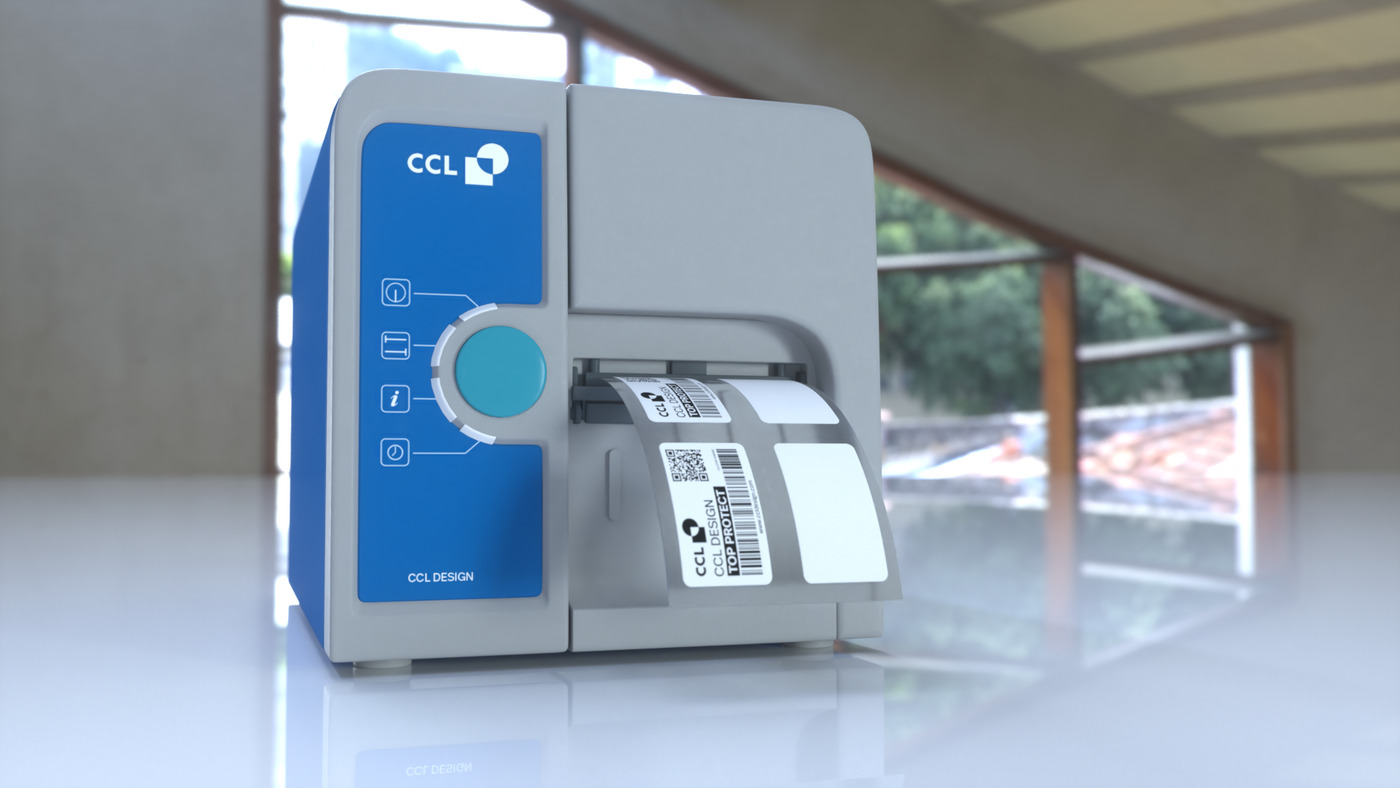 A fierce commitment to excellent customer service built CCL, and we know that it is still the key to our continued success. We know that in order to serve our customers we must stay responsive to current and future market needs. From our product designs to the resources we use, we strive to reimagine how packaging is created in order to make it better.
By seeking out the newest technology and best materials, we offer superior products to help meet customer ecological and quality goals. If what you seek is not currently available, we will put one of our product development teams to work so your company can be first to market. A few examples of CCL's innovative and sustainable products are:
CCL is the pioneer of a 100% water wash-off removal beverage label system that allows glass bottle recovery for reuse and recycling. Our pressure sensitive beverage labels have been designed to shrink and be easily removed during the wash-off of empty bottles, with the ink and adhesives remaining on the label so as not to pollute the washing bath. This maximizes performance in reducing plastic waste volume and water, chemical and energy consumption during the label removal process, thereby lowering the carbon footprint, while significantly reducing costs.
Our tubes can be purchased with our post-consumer recycled (PCR) content and bio-based resins.
Our aluminum containers are 100% recyclable.
We have introduced varnishes that now have renewable content (botanically derived versus petro chemically derived oils).
CCL's ReNew label film pressure sensitive stock was developed to comprise 40% recycled content and the adhesive is water-based acrylic emulsion designed to remove cleanly, reducing scrap within our industry.
Downgaging of materials and utilizing ultrathin films for high volume label applications reduced resources and logistics by 30% over the last 10 years.
Our Super-Stretch-Sleeve technology has the smallest carbon footprint of all decoration technologies. The sleeves are stretched and applied to the container without the use of adhesives or heat. The natural elasticity is all that is required to hold the sleeve in place. The extremely low density films allow an easy and clean separation for recycling.
Recycling compatible pressure sensitive labels and sleeves, optimizing yield for primary recycling of plastic containers.
People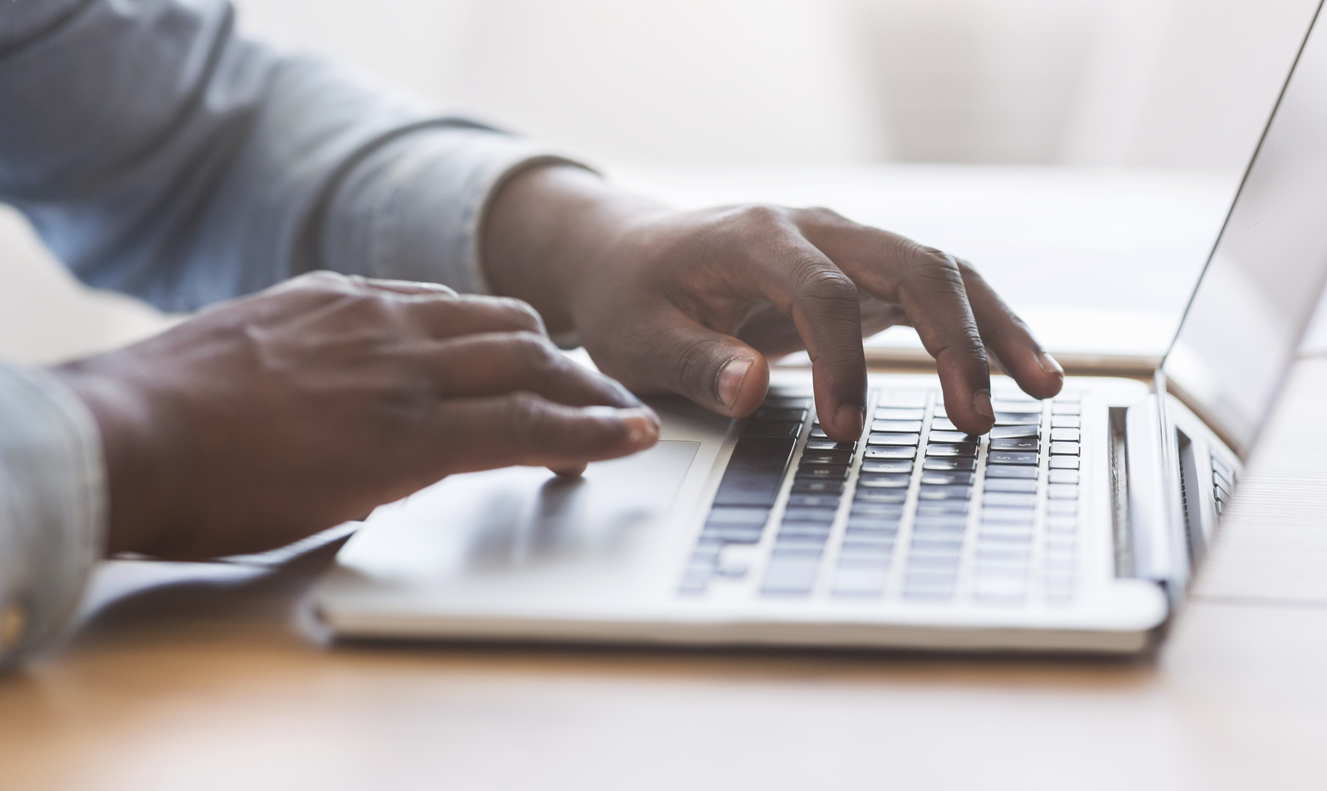 At the core of our business's success is the hard work of 20,000 dedicated and talented employees worldwide. At CCL we realize that our employees are our most valuable resources and investing in our human capital is critical to long-term growth. A key part of our approach to sustainability and social responsibility is working with employees and community partners to be excellent corporate citizens. By taking care of our employees and investing in community-based causes, CCL is able to be a catalyst for positive change.
As a global company, we want to support the communities we operate in and understand that each country and each community has different needs. By encouraging each CCL location to participate in the ways that best serve their constituents, we are able to be a global company that is responsive at a local level. Some of the many organizations we support are schools, non-profits, chambers of commerce and local charities.
CCL is committed to higher education, and we believe in investing in tomorrow's leaders today. CCL's Gordon S. Lang Scholarship Program originated in 2000 to honour CCL's founder, Mr. Gordon S. Lang. The program is designed to reward the leadership and excellence of the children of our employees around the world by assisting them in reaching their educational goals. Each year CCL's Scholarship Program provides five scholarships worldwide. Since the inception of the plan, CCL has provided over 76 scholarships, awarding more than $650,000 in scholarships.
CCL also believes strongly in its workforce wellness. Not only is safety of our employees of paramount importance, we care about their fair treatment and personal wellbeing. CCL has a Global Business Ethics Guide which deals with human rights, compensation and the workplace environment. Worldwide, CCL is committed to equity in the workplace and to providing its employees with a workplace that is free from all forms of harassment, discrimination, drugs and/or violence. CCL maintains an independent and confidential Ethics Hotline for employees to report ethics concerns, and an Employee Assistance Program which provides advice and support on a variety of personal problems our employees may have outside of the workplace.
And finally, CCL operates in many countries around the world, including emerging markets. Our employees are treated with the same respect and care, no matter the jurisdiction. CCL strictly prohibits forced labour, and we do not employ children – anyone under the age of 15. However, we do comply with the local laws, when the law is more restrictive.
Partnerships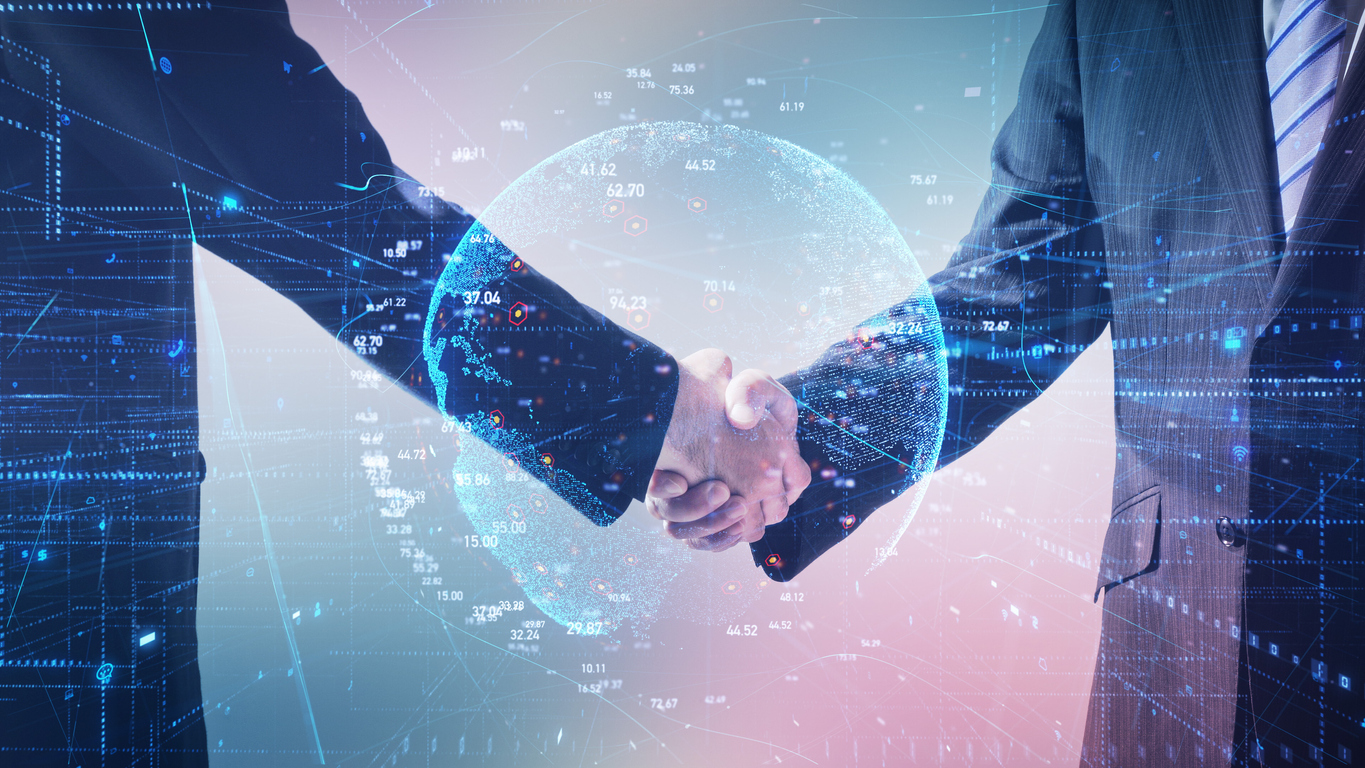 We are helping customers meet their footprint goals by offering more green products and better managing our supply chains. By working with our customers and suppliers we are decreasing the impact of transportation, reducing waste, and increasing our use of sustainable alternatives.
With CCL's Supply Chain Management Service we are able to help companies plan their orders to better manage their portfolio. Our supply chain model emphasizes agility and speed to market, while reducing working capital. Through predictive forecasting and responsive production we are able to drive down lead times, and help lower inventory and material costs. The increased efficiency has the added benefit of reducing waste and unnecessary production, lowering the effects on the environment.
To support our drive in supply chain innovation, CCL has globally developed and is continuing to expand Near Site Distribution Centers. They are located within minutes of our customers' manufacturing sites, and support inventory from multiple CCL sites. With the uncertainties inherent to manufacturing, our Near Site Distribution Centers have saved our customers countless hours of potential downtime and waste, while reducing the carbon footprint through reduced transportation.
Another unique feature to CCL's supply chain model is our use of reusable packaging in the form of plastic pallets and boxes which are direct replacements to both wood and corrugate packaging. Not only are these pallets reusable, they also reduce overall transportation costs and the carbon footprint due to their ability to be vertically stacked; three trucks become one.
CCL works with its customers and suppliers to customize the supply chain model to help achieve sustainability goals. For example, CCL assists customers with recycled content supply chain programs, by collecting waste liners from labels and returning them for reprocessing and reuse.
Like our customers, CCL is committed to sustainability efforts as well as quality at the highest levels. The above examples are but a few of the positive impacts we have had in partnering for sustainability, and we will continue to do so as we expand utilization across our business.
Reports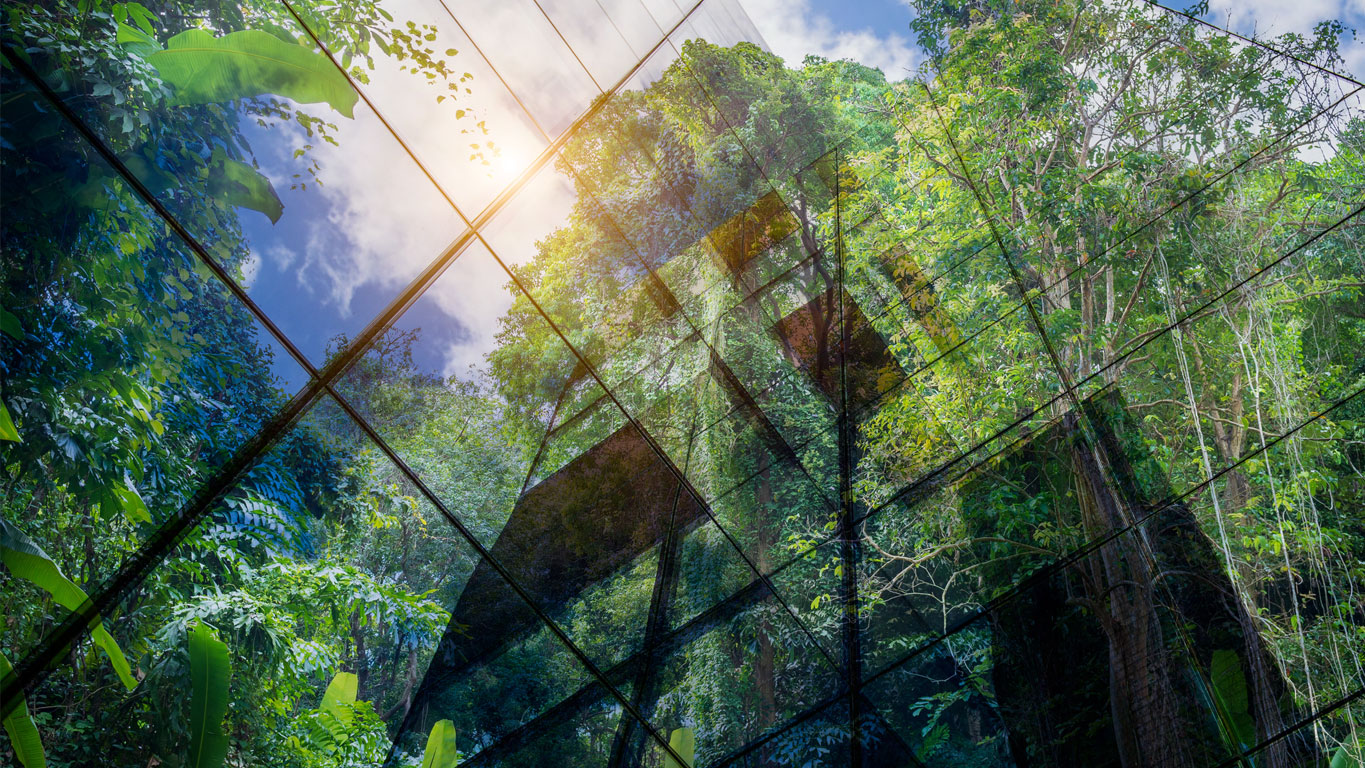 "CCL Industries has committed to set science-based targets and to align with the net-zero greenhouse gas emissions standard requiring a 90% reduction by 2050."
Geoffrey T. Martin
President & Chief Executive Officer
This report covers Environmental, Health & Safety (EHS) and Social data for the calendar year 2022. All data is global in nature (unless otherwise noted) and includes all facilities where CCL Industries Inc. (CCL Industries or the Company) holds financial control, defined as at least a 50% ownership stake. This includes manufacturing plants and nonproduction-related facilities, such as distribution centers and headquarters/sales offices. Emissions are calculated in compliance with the Greenhouse Gas Protocol reporting standard and verified by an independent third party, included as an appendix at the end of this report.
CCL Industries 2022 Sustainability Report